Yes, RustFest is back! This time around we'll meet on April 30th in Kyiv, Ukraine: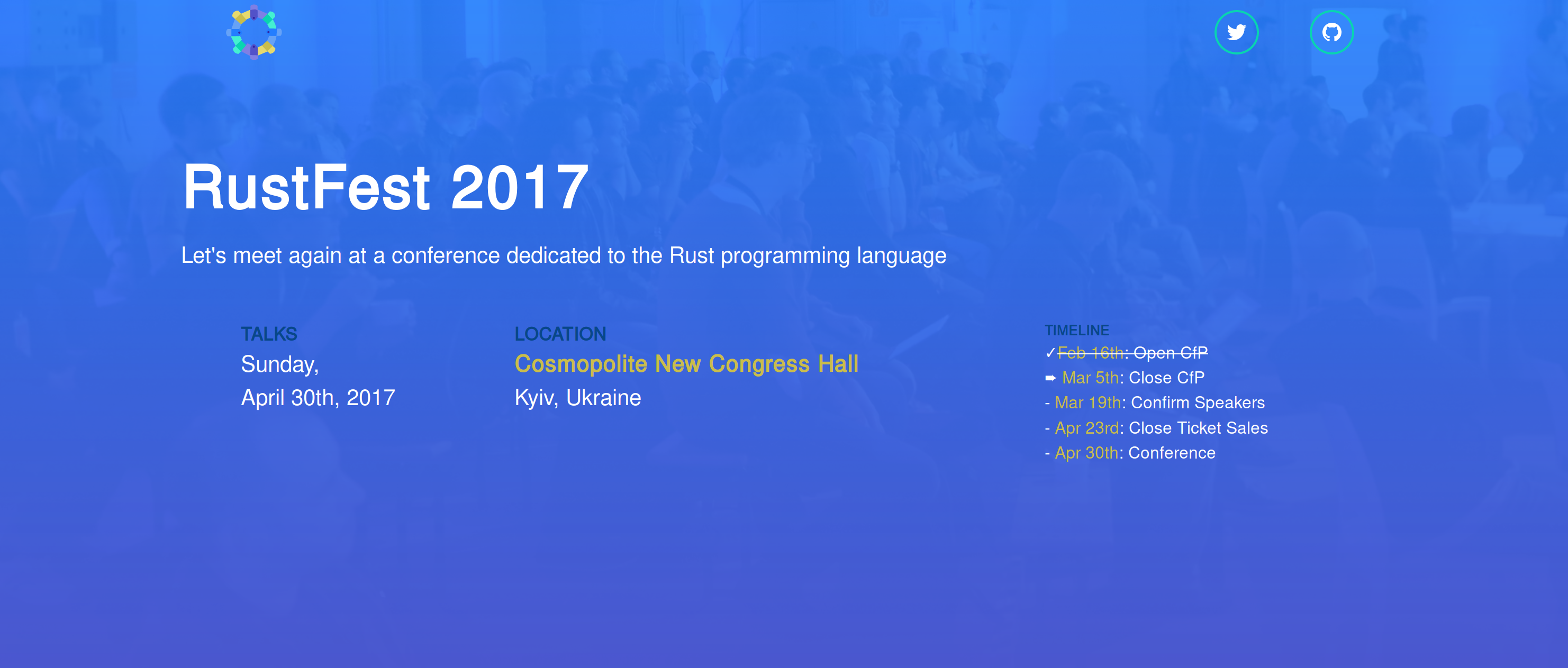 With todays announcement we are also officially opening the Call for Proposals. You have until March 5th 23:59 (CET) to submit your proposals and will hear back from us by March 19th latest.
Just as last year, we'll do our best to keep the event affordable to get many Rust fans together. Tickets will be on sale soon.
"This week in RustFest" is back, too! Starting next Tuesday we'll be telling you everthing that happens with the conference. Stay tuned for more information in a few days.
We can't wait to meet you all!
Andrey, Benjamin, and the rest of our team